Using Biofeedback to Relieve Fibromyalgia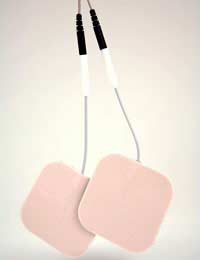 Most people have not even heard of the term biofeedback even though it is a highly used and recognised complimentary therapy used for a variety of patients with different conditions.
What Exactly Is It?
Biofeedback relies on the human body using it's own natural responses in a positive way. It can be used for an extremely wide group of patients ranging from stroke victims to those with psychological disorders.
The concept of biofeedback is not as difficult to understand as the term itself might seem. In effect, by observing or measuring a person's quantifiable data (usually read by a machine) assessments can be made and interventions offered as necessary. For example a nurse may use a machine to read a patient's blood pressure upon which he or she will be able to determine what action to take; this is biofeedback, it is using your own body's responses and reactions, using them in a positive way and making a beneficial change.
How Can This Be Used For Fibromyalgia Sufferers?
Although biofeedback used for this condition is considered an alternative therapy, it may be one of the best forms of treatment and very effective if the person is willing to try their best to allow the therapy the chance to help; those with fibromyalgia must have a positive mental attitude and allow themselves the belief that the therapy will work in a positive way.Using biofeedback for fibromyalgia relies significantly in the belief of the therapy, combined with a high degree of willpower and compliance.
When used for fibromyalgia, the person is attached to a machine that records certain signals from their body. These signals can include their vital signs which can alter when a person is exposed to pain or stressful situations that may exacerbate their symptoms. When these signals fluctuate, a series of beeps are emitted that increase in frequency or volume as the fluctuation increases. The person then tries to control the beeps by recognising and controlling their responses to the stimuli and/or beeps. In some cases, specific 'rewards' are offered to the patient as a method of encouraging them to achieve the objective, comply and gain control of their responses.
With fibromyalgia sufferers, the biofeedback theory helps them control their symptoms which can be difficult to diagnose or overcome using other medical attempts, as they are very personal to the sufferer. These include improving the overall physical performance of the person, decreasing their pain responses and helping them relax enough to achieve meaningful sleep.
Is Biofeedback Available Through The NHS?
Although biofeedback is offered to some patients through the NHS, it may not be offered to those with fibromyalgia as it is most commonly used for those with bowel and bladder problems, although psychiatrists are now certain that it is highly beneficial to many of their patients.
Most fibromyalgia suffers will probably have to seek a private appointment which can be costly as up to 10 sessions are recommended by most practitioners.
Always remember to seek advice from your GP and ask about NHS availability in your area before booking a private session.
Many fibromyalgia suffers have reported excellent results using biofeedback as an alternative therapy even though it relies on biological input to initiate the treatment.Using your own body's responses you may be able to learn methods of overcoming some of your symptoms and lead a less troublesome life living with the condition.
You might also like...