Hydrotherapy and its Applications for Fibromyalgia Sufferers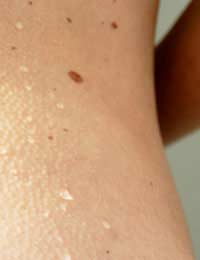 Hydrotherapy is a vast array of techniques involving water that are used as a means of treating certain conditions that attack the muscles and joints: none more so than Fibromyalgia and M.E (Myalgic Encephalomyelitis) - here we look at Hydrotherapy and discuss how it can be used to help alleviate some of the pain of these two sometimes chronic conditions.
What is Hydrotherapy?
Not unsurprisingly it was the Romans who first discovered that water had a therapeutic effect on the human body hence their use of spas as both social meeting places and as a technique to help relieve pain. The use of Hydrotherapy is often as a treatment to relieve the aches and spasms caused by certain conditions such as Fibromyalgia, M.E (Myalgic Encephalomyelitis) and arthritis. Hydrotherapy is used in a variety of different ways and is both used as a treatment externally and internally.
Let's look at some examples of Hydrotherapy and you will see just how common and effective it can be.
As a sedative: a hot bath can relieve aches and pains and general help the individual to feel much more relaxed and often can be used as a sleep aid
Anticonvulsant: the use of warm water is an excellent way in which to help relieve muscle spasm and convulsions. The introduction of warm water to the skin allows heat from the water to absorb through the skin and into taut muscle and tissue helping to reduce tightness etc.
Astringent: there is no better way of relieving swelling in a sprained ankle or burn to the skin, the application of cool or cold water has long been used as an alternative treatment to creams and splints.
How is Hydrotherapy Useful for Fibromyalgia and M.E Sufferers?
Many sufferers of both Fibromyalgia and M.E (Myalgic Encephalomyelitis) often find that they are unable to move certain limbs or have back pain because the muscles have become overly tense or indeed have ceased to function correctly. The use of Hydrotherapy in these instances is designed to help these less than functional muscles and tissues relax and at the very least bring about some sense of plyability.
Many sufferers find that warm or hot baths (depending on the sufferer and how hot they can bear the water) have found that hot showers or baths have brought about at least a calming influence and in some cases a reduction in pain. Although it must be pointed out that the reduction in pain is only felt for as long as there is hot water applied to the area in question.
There are also a range of exercises that can be carried out in water and these are usually supervised by a rheumatology nurse or physiotherapist on referral from your doctor. The exercises are carried out in either a swimming pool or what you might be excused for mistaking as a paddling pool. However, as we have already mentioned briefly these exercises are carried out under instruction and you should only attempt to carry them out under instruction or at least with someone to aid you.
Can Hydrotherapy Help Me?
It should be said that every case of Fibromyalgia or M.E (Myalgic Encephalomyelitis) is different and is likely to be treated as such by your GP. With this in mind he or she may recommend that you see a rheumatology nurse or physiotherapist with a view to you having a range of treatments based around the use of Hydrotherapy. Privately these sessions are not cheap and you should be aware that to experience any benefit at all at least five or six sessions may be required.
Again the severity of your condition will have an impact as to how successful the sessions of Hydrotherapy may be.
What Should I Do If I Am Interested in Having Some Hydrotherapy Treatments?
Firstly, and as always this is most important, consult with your GP - he or she may determine that Hydrotherapy will have no lasting impact on your condition and may suggest that if you wish to embark on such a course you do so at your own expense and your own risk. Likewise he or she may determine it has some benefit for you and may refer you for a consultant with a rheumatology nurse or physiotherapist.
Whatever the outcome however it is best to seek medical advice before embarking on any treatment that you have not undergone before.
You might also like...
I have fibromyalgia and found hydrotherapy very helpful only thing is i have had to get my son who is my carer take my inflatable tub away as i was told by my housing manager i am not allowed it on my patio because the garden is shared . Please can i have some advice . Thank you
Cazzie
- 16-Apr-20 @ 4:13 PM