Benefits and Allowances for Fibromyalgia Sufferers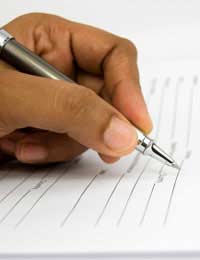 Those of us who are unwell to the point where we cannot hold down a job or manage by ourselves can apply for help with additional benefits. The most current benefits open to those of us who fit these criteria are Personal Independence Payment (PIP). If you're aged 16 to 64, the amount you can claim depends on how your condition 'affects' you. An assessment will take place through a qualified health professional who will work out the level of help you can get. This will be subject to regular reviews and PIP will soon fully replace Disability Living Allowance (DLA).
What is Disability Living Allowance (DLA)?
Disability Living Allowance (DLA) is a benefit given to those individuals who cannot work and find it difficult to cope by themselves. This benefit is split into three levels and each level is representative of the nature of your condition. There is a low, middle and high rate of benefit awarded and each rate was awarded depending on the nature and circumstances of the illness. You can keep getting DLA if you're under 16 or you were born on or before 8 April 1948 and have an existing claim. You'll continue getting DLA until the Department for Work and Pensions (DWP) invites you to apply for Personal Independence Payment (PIP).
What is Personal Independence Payment (PIP)?
Personal Independence Payment(PIP)is similar to DLA and is only given to those individuals who qualify. In order to qualify you must complete a medical assessment which is carried out by an independent doctor once your application has been received and processed. This examination will determine whether or not the information you have provided in your application is correct and will also assess at what level you may qualify for assistance.
You can claim Personal Independence Payment (PIP) if you are under 65, have a disability of a physical or mental nature and are unable to walk – or if your condition is severe enough that you need assistance when it comes to looking after yourself. There is a daily living part of the claim and a mobility part. Whether you get one or both of these and how much you'll get depends on how your condition affects you.
What is Mobility?
Mobility is the second component of the Personal Independence Payment (PIP)and is paid at two rates – either what is described as the lower or higher rate, depending on your condition. This addition sum is paid on a weekly basis and may be paid if you need assistance with travel. You or your carer might also qualify for other financial help, for example Carer's Allowance, or help with housing or transport costs.
Am I Eligible with Fibromyalgia?
As we have already discussed Fibromyalgia – along with Chronic Fatigue Syndrome (CFS) – is a difficult illness to diagnose so it may take some time initially before your doctor reaches a diagnosis. You should expect a lengthy wait as – although Personal Independence Payment (PIP) does cover this illness there are more rigorous assessments to undergo before agreement is reached.
If your application has been turned down then you should make grounds for appeal as soon as you can if you feel that your case is justified.
You might also like...
A month or so ago I posted on here what my PIP assessor told me in relation to my FM diagnosis and how it is perceived with suspicion by the DWP.I have long term Parkinson's Disease (PD) and the first thing my PIP Health Professional/Assessor did when she saw me and my PD symptoms was apologise for me having to attend a face-to-face consultation in the first place.I have just received my PIP assessment scores and was awarded enhanced rate for both components as I was under the old DLA system.However, what I noticed from my assessment report was that I received zero points for all my FM symptoms.I recently read that the DWP recognise FM, but"recognising" it as a legitimate health condition but accepting it as a being sufficient entitlement to award PIP will not be the case for most.
Jonesey
- 8-Jul-18 @ 10:29 PM
I've been diagnosed with Fibromyalga and Osteoarthritis i also have other registered illness Diverticulitis Asthma Angina and Barretts Esophagus. I'm still working but finding it difficult too i don't know about claiming for anything
Sheshe
- 21-Jun-18 @ 4:10 PM
HONEYBUN :I have all your problems( for many years )+ have finally been diagnosed with Fibromyalgia .I just had to keep going back to Docs at least once a month because symptoms just getting worse + stress triggers it too
MooMoo
- 21-Jun-18 @ 8:39 AM
@Buddy - yes, its terrible I feel stuck between a rock and a hard place. Not ill enough to be bedridden (much of the time), but not well enough to work either because of the pain and the constant low energy levels. Feel like I'm existing in some hellish twilight zone.
I have fibromyalgia and a pinched nerve in my neck. I was told by my occupational therapist to apply for pip to help pay for the treatments I have to have each month and the time off that I have to have when im in too much pain and are too stiff to move . Of course Iwas turned down as I actually work , but the only way I do this is by taking loads of medication which I also have to pay for . So I've been told by a professional that I shouldn't work as much as I do as it makes my condition worse. Why don't these assessors realise we're not looking for a hand out but we actually need help and our long term condition that we have got through no fault of our own actually costs us to have . If I could give what I have back and be normal and pain free again I would do it in a heartbeat .
Buddy
- 11-Jun-18 @ 9:22 PM
Yesterday I had my PIP face to face.I have advanced Parkinson's Disease (I was diagnosed 15 years ago) but last year my Consultant sent a letter to my GP as my pain symptoms were inconsistant with Parkinson's and my GP diagnosed Fibromyalgia (FM).When I was filling out my claim form I contacted the DWPexplaining my FM does not significantly affect my day to day functioning as my Parkinsons was in a different league.I was told to be very cautious about mentioning FM as it is viewed poorly by the PIP assessment providers.I discussed this with the Health Professional conducting my assessment yesterday (who was wonderful by the way) and she told me that inspite of FM being championed by a minority of the medical profession it was gereally seen as a diagnosis that is "given to patients who won't leave their GP alone" and as no empirical diagnostic tests exist it can be easily faked by anyone who memorises the location of the tender points and let out a painful yelp when the GP touches them during an examination.I appreciate this will not be what PIP claimants with FM want to hear,but unless and until FM is recognised accross the board as an actual and legitimate condition that renders the sufferer genuinely disabled and unfit for work, it will continue to be seen as somthing of a scam.I have a chronic and progressive illness (Parkinson's) and a mountain of supporting medical evidence such as brain scan reports, Occupational Therapist reports, Consultant Neurologist reports, and GP reports and I am now sweating on what the outcome of my PIP assessment will be........ and my Parkinsons is beyond doubt so I would imagine many clamants with FM being their principal or only health condition will be disappointed.
Jonesy
- 7-Jun-18 @ 9:19 PM
I was advised by the job centre to apply for pip after an appeal i was awarded it ,less than a year later i had it revokedive reapplied, two assessments and two appeals later they're still turning me down ,i received 0 points fibromyalgia isn't my only diagnosed condition ,i also have under active thyroid,osteopenia ,carpal tunnel ,tennis elbow ,Reynauds syndromeanxiety,depression and when my pain calms down a bit my OCD kicksin which then brings on the symptoms of the rest ,my life is torture and seeing as i dont frequent the doctors surgery (where all they do is give me pills) i dont have enough medical evidence to support my claim I wonder how the decision makers sleep at night making people who struggle to get through each day feel even worseEven their acknowledgment of my daily struggle or 1point for tryin would have been appreciated!!!!!!
BonBon
- 16-May-18 @ 12:47 AM
And I've been declared fit for work three times? Won each time! Took over a year to sort out all the benefits, just to win, get it all, then have it all taken away as I got married! All I get now, £55 pw PIP as the DWP feels my wife's wage of a supermarketcheckout £12k pa, enough to support is both? They just want me dead! I'm surprised government just doesn't gas us and be done with it?
Honeybun
- 22-Apr-18 @ 7:30 PM
I've been in pain for so long now I don'tknow for sure? Maybe 11 or 12 years? I have had little or know treatment? I waited 7 years for a MRI scan? I don't know what causes it? Sometimes it's stress! Sometimes it's carrying shopping bags? Sometimes it's writing a letter? Sometimes, walking too much? Sometimes walking a little? Sometimes just sitting in a chair? I get three levels of pain! 1) Pain all the time but bearable! 2) Pain all the time that's unbearable! 3) Pain that completely immobilizes me! All I have had from my gp, is pills??? I am soooooo fed up! Just to have a diagnosis would help
Honeybun
- 22-Apr-18 @ 7:19 PM
might as well just go shoot myself now
fred
- 12-Apr-18 @ 8:37 AM
I have osteoarthritis after having a road traffic accident in 2006 I have suffered with an ever since I was given the higher rate of mobility by the DWP but got my car taken off me in 2016 she I 1st had to apply for PIP... I didn't understand the appeal process properly & didn't go to appeal.. in 2017 my health got worse & in September 2017 I was diagnosed with Fibromyalgia.. so I re applied for PIP to my surprise it got taken off me even though it was given to me I2016 which proves the assessments are not accurate! I am now in the process of going to appeal as my mandatory reconsideration notice was denied!! So I have the horrible task of getting all my evidence to take to a tribunal when most of my fibromyalgia is what I tell my GO in the 1st place. I will not give up this fight I will fight until I can no longer fight.
Chris
- 26-Feb-18 @ 9:53 AM
I have been diagnosed with fibromyalgia 2 years ago and b4 that I am suffering from bowl obstruction, had major surgery in my young age. Also having back trouble and neck. Despite all this illness I have been rejected three times for PIP and mobility. Score given was 0. I am now in the position where not possible to work but to survive and to look after ur family you must have to work. Psychologically I have been broken down and this is thanks to the government intiative for PIP ruling dont know what to do.
elaneh - Your Question:
Just checking that you do know that DLA has been abolished and everyone has to claim Personal Independence Payment now.
---
Our Response:
Thank you for your observation, we have updated the article.
FibromyalgiaSyndrome
- 8-Dec-17 @ 3:06 PM
just checking that you do know that DLA has been abolished and everyone has to claim Personal Independence Payment now..
elaneh
- 7-Dec-17 @ 4:12 PM
Just bean told my esa has been stopped after 10 years plus.have cfs fibromyalgia recently diagnosed,anxiety mobility issues fatigue.yet scored 0 points.now have all the trauma of mandatory reconsideration and then I'm sure appeal Aargh feel totally let down
Katyk
- 17-Nov-17 @ 7:35 PM
I cant leave my house, i cant keep things straight. I feel like my body has turned against me. I lost my job. I need help
Jeanna
- 8-Nov-17 @ 4:11 AM
For Rosie, if you are 68, you don't need to apply for PIP as it's only applicable for 16 to 64 yr olds. You should just stay on DLA
Sues1958
- 1-Nov-17 @ 9:01 PM
For 9 years I got DLA because of Fibromyalgia then in May I got a letter to say my DLA was cancelled and I had to apply for PIP I am 68 I applied for PIP and was refused I have appealed everything I said in my appeal was ignored I didn't score anything on the point system so My question is DLA still available because I was told there is no such thing anymore only PIP what should I do next
Rosie
- 16-Aug-17 @ 4:38 PM
My problem fibromyja had paineNicknee anchole finger Charles
Hasan
- 1-Aug-17 @ 10:32 AM
In the last 3 year i have separated, moved house 3 times, lost my father and my son diagnosed with a life long condition and into the mix of all this i am going through menopause, suffering severe depression and anxiety and my whole back, neck, shoulders and arms down to my fingertips is riddled with pain, i have tried every painkiller and rub on the market and now my doctor is saying i have Fibromyalgea.Sometimes i don't know what's worse the exhaustion or the pain, some days i have been so exhausted i have had to phone my work and say i have a migraine just because i am to exhausted to get out of bed.Sometimes i feel i walk like a wooden (wo)man because of the pain, i am only 47 but feel 87!I would just love a full nights sleep and pain free..... all advice welcome
ConstantlyInPain
- 31-Jul-17 @ 8:59 PM
Hi I Have just been given the decision that after 5years I have Fibromyalgia. I have been suffering menopause like symptoms and vertigo since 2012 in 2016 I was awarded low rate PIP (scoring 8 points). I did hoped I would of got care because my partner and daughter look after me when days are bad and at work I have buddies- the decisionmaker decided that I am able to use a microwave therefore can care for myself. I have rang and told them I have a change to my condition to report although I did all ready have all the symptoms back in 2016. Do we think I would now qualify for care
LadyPx
- 26-Jul-17 @ 3:32 PM
I am a type 2 diabetic insulin dependent I have underactive thyroid have I have got fibromyalgia and also on a lot of tablets on a heart tablet diabetes tablets metformin amitriptyline for the five minute journal Hans my daily life I've got no quality of life tired when I go to bed I wake up tired exhausted find it hard to carry my own body can't wash myself properly dressing and undressing is it very hard for me to Can't Cook after do microwave food and and recently went for disability p i p didn't get nothing on the mobility side just on the care component middle I need to get it up because I need a wheelchair can you give me some advice please what to do
rosie
- 20-Jul-17 @ 9:42 AM
Can anyone please help me. I have been told I don't qualify for esa. I'm still waiting to hear about pip. I have been diagnosed with fibromyalgia and been to see a rheumatologist. I will be appealing the decision. I can't believe they have done this after I stated I'd been in a flare fir 6 weeks where I couldn't change my pyjamas or shower because of the pain !! Why can't they understand that no employer would put up with this?
Witch
- 14-Jul-17 @ 1:38 PM
Hi I'm 47 and was diagnosed with CFS 4 years ago and have been on ESA and was awarded the lower rate mobility for PIP at the same time. I have been in a lot more pain recently so my doctor referred me to a rheumatologist as she suspected I was either misdiagnosed as I was never checked for fibro or this was something new and at the same time I had a new assessment for PIP the rheumatologist confirmed fibro and with this added information the DWP have not awarded me any entitlement to PIP after having the lower rate mobility for the last 4 years and the only change to my circumstances being more pain and me being able to get around less. I am currently awaiting a hearing with the tribunals service as a mandatory reconsideration was unsuccessful. I am at a loss as to how they came to this decision co spidering the circumstances.
Marts
- 9-Jul-17 @ 5:06 PM
Hi I'm 21 and was diagnosed with fibromyalgia 5 years ago but had symptoms for years prior to being diagnosed. Being so young and in pain all over ruined my childhood as some days unable to walk up stairs! I suffer with chronic pain, fatigue and tiredness and struggle to keep a job. This is because I end up making myself worse and then I'll the next day later and can't physically come into work which over time I get dismissed due to the amount of time I have off. My job is strenuous but it's the only thing I'm qualified in but I'm getting weaker and weaker! The demand for massage is overwhelming and I'm in agony the whole work day. I've applied for pip does anyone think they would approve it?
Emzy
- 26-Jun-17 @ 8:51 AM
I've bern diagnose fibromyalgia for 4 years now and I've had bad ibs since 2005 and I'm 22 now. I was on all sorts of medication and my partner had to help me walk to toilet , get me dressed when I have a bad flair. Since I've had my son a year ago i haven't been on the Meds and I noticed it's not as bad but I still get the flair ups and symptoms . Tried full and part time on jobs but it just hurt all the time so I can't work but still can't go on pip even though I'm on anti depressants from depression ??
Yasmin
- 23-Jun-17 @ 10:39 PM
hi all there is a very good web site called benefits and work that has useful advice. for PIP, it is all about what you can do, rather than conditions and symptoms. there are criteria which are about how you can/canot do things i would suggest keeping a diary and being prepared to fill in the form in a very detailed way--saying i have pain and it hurts to cook is not good enough. you need to go from the very beginning of preparing the ingredients through every process and explain in detail the issues with cooking a simple meal for one on the stove top for example.. I have stiff finger because of the joints and i cannot grip a knife to cut the vegitables..even if i can grip the knife, i find that i am unable to have enough power to cut through hard vegitables like carrots, potatoes etc. the knife has slipped and cut my fingers on several occasions.. etc etc you need to use much more paper than they allow and be detailed. address variations in condition and explain on average how much difficulty across a week, or month or year be clear in describing the variablity of the condition and give a clear idea of how many days/weeks etc that you are in each level of the condition and be very clear of anything you cannot do at all ask your doctor/nurse to read it and help you get together supporting evidence and also be prepared to appeal--most win on appeal but it is about the funcitional aspects not the condition and bring the copy of the form to the assessment and someone to support you one big trick they use is to cut you off-insist on finishing each point, dont let them rush you and correct them if necessary. challenge when they say so you can do..... say No.. and insist they note what you are telling them ask the person with you to prompt you to mention things and to try and keep notes good luck
heffalump
- 22-Jun-17 @ 1:01 PM
I'm 57 & in precise same boat. Still adding notes to form. I didn't receive until 10 days after my call ( there was a bank holiday) & have had 2 surgeries & huge home trauma going on & I just can't get my head round it. When I get into it I am so easily distracted. In short it's hard to have any continuity of thoughts & I'm just in a mess of notes. My head is exploding & it's hard to sit. If I was well enough to do this I might be well enough to work. I can't even ask for an extension as I have a hospital admire. Yet they have already chased me by txt & by letter. It's not due til next Thursday. And if I do manage to get it in ( rather than just ending it) perhaps I should start chasing them by txt & phone after just a week of them getting it?? Feeling pressure but like rabbit caught in headlights I've frozen. Good luck everyone.
tess
- 18-Jun-17 @ 10:18 PM
I am 27 and along with Fibromyalgia, I have severe IBS, PTSD, Peptic Ulcer Disease, CFS and other mental health problems, I am still debating whether to even finish my PIP form
Jimbobsims1989
- 15-Jun-17 @ 2:00 PM
I have read so much about claiming for Fibromyalgea ! And how people are turned down !! I work full time ! And have worked since I was 15 years old ! Have been married had three children and looked after a husband ! Now I am divorced alone ! Living with Fibromyalgea and osteoarthritis and work 12hour shifts full time looking after patients with acute renal failure and have been told I'm entitled to nothing !! I have no pension with nhs after working 30 years with them ! As I spent all my money on bringing up my family and giving to them ! Now I'm alone and hv to keep taking painkillers until I'm old enough to receive a government pension and keep working until I'm 66 ! I will hv to live on £600 a month ! It seems a lot of money !! But I will try my best to survive without asking for handouts from anyone !! I think of all the people that live on handouts that could be working. !! At Least I don't have kidney failure !! I'm so lucky to be alive !! And still able to go out and work and look after someone who is very ill and sometimes I save lives
Rustylee
- 2-Jun-17 @ 9:13 PM