Dealing With Fatigue Day by Day
By: Suzanne Elvidge BSc (hons), MSc - Updated: 29 Mar 2021
|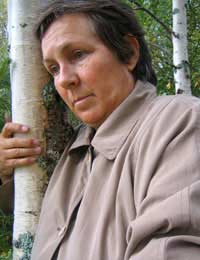 As well as muscle pain, extreme tiredness is one of the major symptoms of fibromyalgia syndrome. The tiredness associated with fibromyalgia syndrome is sometimes described as 'flu-like', and can make it harder to deal with the other fibromyalgia syndrome symptoms of pain, depression and 'fibrofog' (confusion, fogged thinking and forgetfulness).
There are a few simple things that can help people with fibromyalgia syndrome to cope with the tiredness from day to day.
Rest and Naps
A nap, or even just a rest, during the day can help with the tiredness associated with fibromyalgia syndrome. It doesn't have to be long – even a few minutes with eyes closed and some gentle music on could make a difference.
Planning
Planning commitments and appointments can help people with fibromyalgia syndrome cope with tiredness – for example, making sure that a busy day is followed by a restful day, and not planning too much in the evenings if the day is likely to be tiring. Try to be realistic about what can be achieved on any one day or in any one trip.
As fibromyalgia syndrome symptoms, including fatigue, are made worse by stress, it's a good idea not to plan potentially stressful commitments too close together. Planning work can also reduce stress – preparing carefully, making 'to do' lists, and not putting jobs off can make deadlines a lot less stressful.
Sleep
Improving sleep at night can help with tiredness during the day. Sleep problems are a common symptom of fibromyalgia syndrome. Keep the few hours before bedtime as relaxing as possible, perhaps sitting listening to soft music rather than rushing around, watching a thrilling film or reading an exciting book.
Make sure that the bedroom is at a good temperature, and that the bed is comfortable – replacing the mattress of adding a mattress pad could make a difference. A few drops of lavender oil on the pillow can also help with sleep.
Antidepressants, over the counter sleeping aids and prescription sleeping tablets can all help with sleep. Talk to a doctor or pharmacist before starting over the counter medications – these can interfere with existing prescription drugs.
Exercise
Though people with fibromyalgia syndrome may feel that they are too tired to exercise, not getting enough exercise can actually make tiredness worse – exercise can also help people to cope with the symptoms of pain (see 'Exercise and Fibromyalgia Syndrome'). Exercise also can help sleep, and improved sleep will help with the symptoms of tiredness. Don't try to do too much all at once or try something too ambitious – start with a few minutes gentle walking each day, and gradually build up.
Make the Most of Technology
Make the most of technology – buy labour saving devices such as food processors and microwaves, or even a robotic vacuum cleaner that cleans the carpet all on its own. Even something as simple as sharpening knives or buying ready-chopped fresh or frozen vegetables can help. Shop online and get things delivered rather than using precious energy to struggle around the supermarket.
You might also like...
Hi I've had FM for years now, I'vealways worked but now ive gotten so bad with pain increasing and being on max dose, i work on checkouts so cannot just walk away from the till to go to the loo, and because nobody answered my calls by the time i go to the toilets it was to late even with pad. I was so ashamed,so whatwith this as well and my tiredness really bad i can't stay at work. I dont know if doctor can sign me off permanently .Gert
Gert
- 29-Mar-21 @ 2:28 PM
Hi im 34 male. I have fibro. My doctors will not prescribe anything at all. I have 1 good day out of 7 if I do anything strenuousI am tired for a week after. I feel like every part of me is being crushed in a vice. I have chronic bowel movements when I eat anything. I can't remember a lot of stuff but long term memory is ok. But I was out all day yesterday but today I have house chores need doing but I can never get the energy to do said chores
Simple guy
- 19-Aug-18 @ 3:00 PM
Hi, have been struggling for years.I pain pretty much all the time. It's only been suspected by my Dr this week that I may have fybromyalga... Stopped dancing 13 years ago because my feet and ankles were so painful. Went to rheumatology 4 years ago they told me I had hypermobility from going gymnastics..... I only used to do 1 hr a week for 1 year!I'm happy my bloods are inconclusive. As I have pain in all my joints was made to feel,it was all in my head. The Dr I now have is so patient with me and what with my forgetfulness makes me feel like I have little to live for. Am on antidepressants for long term anxiety, which I have been told is due to coping with the pain. I'm 50 with more positives than most and realise I don't want to be a burden to my family and friends. So try to hold it all together and smile when I want to cry. As it's not an official diagnosis, just wonder if anybody no's of new medication or how to offer to trial anything as feel at my wits end. Vx
@Cazz - I know how you feel, but I am older and my kids have flown the nest. It must be 10 times worse if you have young children, in fact unimaginable how you cope when getting out of bed in the morning is the most difficult thing EVER! I hope your wedding is beautiful and the warm weather has a positive effect. Lists are good for me too. If I can tick some stuff off in the day, I am happier and feel less useless. Kate.
KTR61
- 22-Sep-17 @ 12:16 PM
Hi ive just recently been diagnosed with fibromyalgia, i have depression and really bad fatigue, forget things a lot. Its been really hard to adjust as i had to go on sick from work as doing anything makes me sore and very tired. Im a mum of two children, one is 10 and youngest 1.5, ive just felt like my life has ended but think its the shock. Ive just to try and be positive as i get married in two weeks in cyprus and we have been planning this for a few yrs to find my health just went down tubes. My partner is very supportive and trying to get me to biuld my strength up with some exercise, even though i feel ive been hit by a bus after. I suppose now its take a day at a time and complete life changes and enjoy reading peoples own experiences with the illness x
Cazz
- 19-Sep-17 @ 6:44 PM
hi I found that keeping a little notw book with me and jotting notes or lists has helped. and that has a knock on ehhect of not getting so stressed and annoyed with myself when I keep forgetting things.
sleepylil
- 11-May-17 @ 10:52 AM
I have found thus site very helpful and full of good ideas. My problem is that I was diagnosed with start of fibromyalgia in may but didn't say ouch to quite enough pressure points ( only8-10) for the consultant to say yes even though all blood work and test seems to suggest I did. Since then I feel I have gone down a big slippery slop very quickly. My pain is worse and more consistent but one of my biggest problems is brain fog. I can't remember things, start one thing and then remember it some time later or forget it altogether. Please please I need advuce on how to deal with this. I have given up work due to this as well as the increasing pain but would love to get things sorted quickly so i can return even if it means doing something different than what i was. Thank you
EasterE
- 11-Apr-17 @ 11:48 PM