Fibromyalgia and Impotence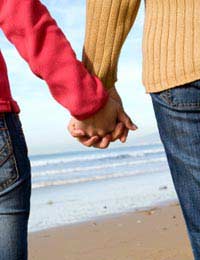 What is Impotence?
Impotence is a problem that is common in many thousands of men in the United Kingdom alone. The condition is one that prevents a man from achieving and sustaining an erection and the problem can be caused by either physical or emotional considerations. Impotence is not only the inability to achieve and sustain an erection but can also constitute not being able to ejaculate and in general perform the functions that are necessary for a male to participate in sexual intercourse.
What Causes Impotence?
Impotence can be caused by any number of factors and – as we have already mentioned – can be the result of a physical or emotional problem. Indeed in some instances impotence is a temporary problem that can be relieved with a change of lifestyle or a reduction in stress.
However there are other contributing factors as well such as :
Kidney Failure
Smoking
Increased Blood Pressure
Anxiety
Depression
Prostate Cancer
Surgery
Again the aforementioned causes are not exhaustive and there may be other contributing factors on a case by case basis.
Fibromyalgia and Impotence
As the number of cases of men being diagnosed with Fibromyalgia increases – now that doctors have a better understanding of the condition – so too have the numbers of cases of impotence associated with it increased also.
A percentage of men with Fibromyalgia have also experienced bouts of impotence which are directly related to the condition itself. Some sufferers of Fibromyalgia find it difficult to perform the act of love making due to the levels of pain they endure. Indeed chronic sufferers – both male and female – report decreased levels of sex drive which in turn leads to anxiety and depression which in turn leads to male impotence.
Due to the nature of Fibromyalgia the pain that is felt can be felt throughout the body or in specific areas and this pain can also be felt in and around the areas of the testicles and the penis; this makes the act of making love difficult and painful and also increase the chances of impotence.
Physical exercise tends to reduce impotence but in those cases where Fibromyalgia is present the amount of exercise that can be carried out is reduced and thus impotence – and the chances of impotence occurring – are increased.
Treating Impotence
Impotence – or Erectile Dysfunction as it is also known – can be treated in a variety of different ways but the way in which it is treated very much depends on the nature of the male's reasons for being impotent.
One of the most helpful treatments is simply talking to your partner about the condition and expressing your feelings. Many men feel pangs of guilt and loss confidence in their ability to satisfy their partners if they have become impotent. Indeed many relationships suffer the consequences of such feelings so it is best to discuss them openly with your partner. If you do not feel you can discuss them with your partner discuss them with your doctor who will be only too happy to listen.
There are – as we are now well aware – a number of drugs available by prescription which can help combat the problem of impotence but these should only be taken under advisement from your doctor. Do not be tempted to purchase them from abroad as many people have. These drugs are not always conducive with the user's body especially if they have high blood pressure or heart problems.
Other options are available such as the use of implants which allow the penis to become erect when pumped up. These implants however are again only available on the advice of your doctor.
Again there are other ways in which to remain close to your partner and if necessary your doctor can arrange for you to consult with a therapist who will go through the options with you. The most important thing to remember however is that the act of making love is not simply about the physical side of things and that being close to your partner is still as important.
You might also like...