Being a Parent With Fibromyalgia
By: Suzanne Elvidge BSc (hons), MSc - Updated: 4 May 2013
|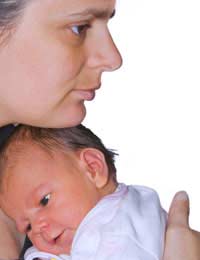 It is hard enough being a parent, but being a parent with fibromyalgia syndrome will make it even harder. There are a few hints and tips that make life just that little bit easier.
Help and Support
Friends, family, and parents of other children, can offer a lot of support on bad days, allowing children to play, stay for meals, and even stay over. It is a good idea to have someone who could pick up the children in an emergency – perhaps a family member or a friend – and having a secret phrase will reassure the child that all is well.
Not all days will be bad days, and parents with fibromyalgia syndrome should take the opportunity of good days to take turns with childcare, spending quality fun time with their children, and their children's friends.
Coping With Tiredness
Being a parent can be very tiring at the best of times, and it is even worse with fibromyalgia syndrome. While children are young, take the opportunity to have a nap while they do, and as they get older, work rest times around times that they are playing quietly, perhaps in a playpen where you know they are safe, or are visiting friends or going to a nursery.
If possible, get help with some of the jobs around the house, for example the laundry, or the cleaning, from a supportive partner, friend or family member, or pay a cleaner for a few hours a week. Spending time with children is far more important than spending time washing clothes, or cleaning under the bed.
As children get older, they can also help with the jobs around the house, and will learn important skills doing this. Each child could have his or her own job, or could help to plan a rota, and jobs can be set to music, or made into a family game.
Activities for Bad Days
Keep a 'quiet day box' including stock of books, DVDs, craft activities and quiet games, for the children on days when fibromyalgia syndrome symptoms flare up. This means that the family can still spend time together, reading, playing board games, making things, drawing, or watching a film.
Teaching Children about Fibromyalgia Syndrome
It's a good idea to explain to children about fibromyalgia syndrome as soon as they are old enough to understand, especially so that they understand that sometimes you can't play with them, not because you don't want to, but because of tiredness or pain. Try and do this without making the child feel too worried or afraid.
Children as Carers
Some children end up caring for a parent with fibromyalgia syndrome. It is important that these children get time away from their caring responsibilities, and have the opportunity to spent time playing, resting and relaxing. Many areas have support groups for children who act as carers, and fibromyalgia syndrome self-help groups may be able to provide support to both the patent and child.
Will I Pass Fibromyalgia Syndrome On to My Child?
Children of a parent with fibromyalgia syndrome won't necessarily develop the syndrome themselves – however, they may be more likely to develop the disorder than other people may if something triggers it, such as an accident, infection or stress.
You might also like...
Hi....im a father suffering with Severe Fibro, Chronic Fatigue, Chronic Pain, etc, etc, and am on high doses of morphine daily just to make it through.I have twin 18 month old boys and life is extremely difficult, but we have found a balance with external childcare which helps a huge amount.Our childcarer is fully aware of my condition and is prepared to collect and drop off the boys if im unable to do it myself.She also helps get them in and out of the....all of which is well above what she should normally be expected to do, and we certainly wouldnt get that sort of help from a nursery!
darkcyde
- 4-May-13 @ 3:35 PM
Hi I suffer with fibromyalgia and depression I have 2 children aged 11 and 2, a lot of the time I find it really hard 2 cope with I am on medication to help and my gp is a great help 2 me, because I am not in a cast or have a broken arm or leg people do say pain couldn,t be that bad but I have to live with it everyday of the week for the rest of my life, my kid,s are my life I just wish I could be like a normal mother and do a lot more for them, I could say a lot more bt really in pain at this min so i,ll leave it there.
wowo
- 19-Aug-12 @ 11:55 PM