Fibromyalgia and M.E: Often Misdiagnosed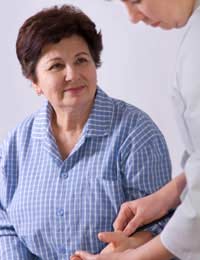 There are many people in the United Kingdom who have been diagnosed with either Fibromyalgia or M.E (Myalgic Encephalomyelitis) but there are equally as many people who have been misdiagnosed when it comes to these conditions. Indeed many people have been diagnosed with Fibromyalgia when they have actually had M.E (Myalgic Encephalomyelitis) and vice versa – here we look at the similarities between these two conditions and examine how mistakes can be made when it comes to a diagnosis.
What is Fibromyalgia?
Fibromyalgia is a condition that affects a great many people – some of whom never have the condition accurately diagnosed because they believe it to be simply a feeling of sluggishness. This however could not be further from the truth.
Fibromyalgia is a condition that attacks the central nervous system and turns non-pain receptors into pain receptors, giving the sufferer pain in muscles and joints where pain should not be. The condition is also accompanied by fatigue, headaches, problems with memory and also insomnia.
What is M.E (Myalgic Encephalomyelitis)?,
M.E or Myalgic Encephalomyelitis to give it its correct title is a condition that causes inflammation of the brain and of the spinal cord. The results of this inflammation are that the sufferer can experience symptoms similar to those of a flu, they can also experience difficulty controlling their body temperature; as well as a whole host of other symptoms including some similar in appearance to those of Fibromyalgia.
Sufferers of M.E (Myalgic Encephalomyelitis) just like sufferers of Fibromyalgia often find it difficult to get a correct diagnosis and sometimes the wrong diagnosis can be reached because both conditions are alike in so many ways.
How Can I Be Sure if I Have M.E or Fibromyalgia?
The truth of the matter is that only your doctor can be sure which of the conditions is that from which you are suffering. You are likely to have to go through some considerable time without a definite diagnosis because both conditions are – as we have already mentioned – alike in some many ways.
In addition to this both conditions – Fibromyalgia and M.E (Myalgic Encephalomyelitis) – also have symptoms that can be found in a whole host of other conditions.
Add to this the fact that both Fibromyalgia and M.E (Myalgic Encephalomyelitis) leave the sufferer to experience overlapping conditions such as Irritable Bowel Syndrome (IBS), anxiety attacks, fluctuating weight and other ailments and you can see why diagnosis is difficult.
Is There a Way of Telling M.E (Myalgic Encephalomyelitis) and Fibromyalgia apart?
It is difficult to answer this because –as we have already mentioned – many of the symptoms of Fibromyalgia are prevalent in M.E (Myalgic Encephalomyelitis) but there is a way in which to diagnose each condition.
It is common for each condition to have appeared after an event in the sufferer's life such as child birth or other illness which seems to trigger it off. Also the symptoms of both conditions need to be present for at least six months.
Many doctors look for these criteria to begin with before trying to rule out either one of the conditions before making a diagnosis – this is also why if your doctor suspects you have either one of the conditions we have mentioned – he or she will request that you see a specialist who will be able to confirm his or her diagnosis further.
What Should I Do if I Think I Have M.E or Fibromyalgia?
You should immediately make an appointment to see your doctor; if possible keep a diary of your symptoms and how often they occur. This will help your doctor outline the basis for his or her diagnosis. As we have already mentioned however you should not reasonably expect your doctor to diagnose your condition there and then.
As many sufferers of Fibromyalgia and M.E (Myalgic Encephalomyelitis) will tell you it can be a long time before you are finally given a definitive diagnosis. It is important however that you stay positive whenever possible and try and focus on the things you can do as opposed to the things you can't.
You might also like...
I was diagnosed with ME by my GP in 1989 but never sent for further tests. In have had ALL the symptoms continuously since that time.(Apart from constant headaches) in 2009 a physiotherapist diagnosed Fibromyalgia and wondered why I had never been previously diagnosed with this before despite visiting many physics EVER the yearsI would like to know if everyone had some sort of trauma before the onset.I had a minor car accident but around the same time a tummy upset.
Skimpy
- 12-Sep-17 @ 4:22 PM