Shortness of Breath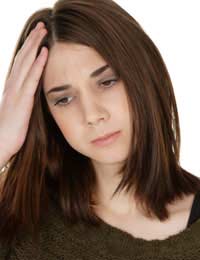 Many of us at one time or another will have - or indeed will - suffer from shortness of breath. It is something that may have no underlying medical condition causing it or it may be the first early warning signs of something more serious bubbling under the surface. Whatever the circumstances it is never worth ignoring and should be something that inspires you to consult with your doctor.
What is Shortness of Breath?
There are many reasons for shortness of breath; you may have exerted yourself and your body is trying to catch up, you may have been running or climbing a long flight of stairs, or in the case of some individuals you may simply be walking along at a normal pace when shortness of breath occurs.
Shortness of breath happens as a result of your lungs not taking in enough oxygen. As a direct result of this your heart is unable to send out the required amount of oxygen to the blood circulating in your body; this condition is sometimes referred to as 'dyspnoea'.
Anxiety
Anxiety is one of the most common causes of shortness of breath. When an individual suffers from an anxiety attack their breathing speeds up and thus the take in less oxygen than the lungs need. This in turn has a knock on effect when the lungs send a signal to the brain telling it that more oxygen is required and thus the cycle continues until the attack ceases.
An anxiety attack is common among sufferers of Fibromyalgia and M.E (Myalgic Encephalomyelitis) as sufferers of these conditions often find themselves highly stressed because they cannot perform everyday tasks in the manner they did before their conditions manifested themselves.
Being Overweight
If you have put on additional weight you may find yourself suffering from shortness of breath as your body struggles to compensate for the additional weight it is carrying. This struggle is put onto the heart which has to supply the blood with oxygen and if it cannot supply it with enough oxygen because it is working too hard then shortness of breath will occur.
Hiatus Hernia
A Hiatus Hernia occurs when part of the stomach pushes through the oesophagus and into the cavity of the chest. This can make breathing difficult as it pushes up and as a result the sufferer can expert shortness of breath. Sometimes this can cause a problem supplying blood to the stomach which then in turn causes further complications in the stomach and can lead to severe pain and - in extreme cases - the requirement of urgent surgery to fix the problem.
As a sufferer of Fibromyalgia or M.E (Myalgic Encephalomyelitis) you may find that you have put on some additional weight especially if your condition is chronic and you are not receiving the same amount of exercise as you did before the condition took hold. In this scenario shortness of breath is likely as we have detailed above and if this is the case then you should consult with your doctor as to how you can lose weight especially if you cannot exercise as a result of chronic pain and fatigue.
Further Information
If you do suffer from either Fibromyalgia or M.E (Myalgic Encephalomyelitis) and have gained some additional weight then consulting your doctor is a must; he or she may arrange for you to meet with a dietician who will help produce a diet around your circumstances which should go some way to helping alleviate the problem of additional body weight.
Where possible you should try some light exercise even if it is only a short walk when you can, a little exercise can do more good than no exercise at all.
You might also like...