Handling Memory Impairment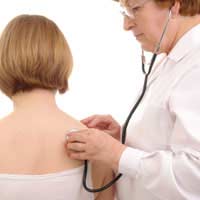 One of the most common aspects of Fibromyalgia and M.E (Myalgic Encephalomyelitis) is short term memory impairment. This is something that many Fibromyalgia and M.E (Myalgic Encephalomyelitis) sufferers report as being difficult to deal with because it has no place in their lives but can creep up on them at any time especially when they are stressed, tired or under pressure.
Memory Impairment and Fibromyalgia
As we have already mentioned many sufferers of Fibromyalgia – especially those living with the most chronic condition – can suffer problems with short term memory impairment. It is not that they have lost memories or have lost the ability to remember it is simply that they have momentary lapses in memory sometimes caused by pain.
Indeed in some instances the brain is so pre-occupied with the pain that it cannot focus on the other tasks it has to perform like memory recall.
Some examples of short term memory impairment caused by Fibromyalgia are:
Forgetting what day it is
Forgetting the name of the person you are talking to
Stopping mid way through a conversation
Losing one's train of thought
Problems completely everyday tasks
The Impact of Memory Impairment
It may not sound like a big problem but to a Fibromyalgia sufferer – and especially one with otherwise good cognitive abilities – it can be a daunting one. It can also be something of a problem for those having to deal with the sufferer. Many individuals find it difficult to understand these memory lapses or why they occur.
Fibromyalgia sufferers have reported walking into a room and forgetting why they have gone there, they also forget the names of loved ones, important dates such as birthdays and anniversaries and – as we have already touched upon – how to perform everyday tasks that they have perhaps been performing for years.
Dealing with Memory Impairment as a Fibromyalgia Sufferer
The first and most important piece of advice that can be given to any Fibromyalgia sufferer is not to panic if they forget something. Deep breaths and a few seconds to think and the problem normally goes away.
It is also important not to allow those around you who don't understand the nature of the problem to intimidate you. If they are loved ones then they will fully understand and give you all the help and support you need.
It is wise also that if you are in a particularly stressful job that you ask for some assistance if your workload becomes too much. It is, after all, in everyone's best interests that the work gets done.
If there are things that happen to you that are important but you think you may forget them then it is wise to keep a pen and paper with you when possible and make notes so you can refer to them later. Many sufferers of memory impairment use this technique as well as colour coding: this is where the sufferer associates a colour with an event and when they see the colour they remember the event.
Discuss any problems with memory impairment with your doctor when you can; he or she may wish to run additional tests just to ensure that the problem is directly associated with the Fibromyalgia and is not being caused by an overlapping condition.
You should also make notes of how often the problem occurs and the nature of the problem i.e.: what information are you forgetting? This is information that may be of some help to your doctor.
You might also like...