Dealing with Anxiety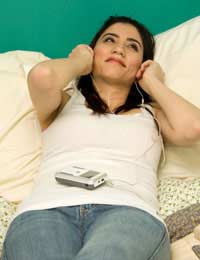 Anxiety is something that many people have to deal with daily and sometimes for reasons that are not clear to them. Those of us who do suffer from anxiety and anxiety attacks, can find them debilitating (at least for a period of time) and difficult to understand; many of us will suffer from anxiety without having an exact cause known.
What Causes Anxiety?
Anxiety is one of those conditions that can arise from a stressful period in one's life or from experiencing an event or emotion that they are not normally used to dealing with. So strong are these feelings of being unable to cope that they physically manifest themselves in the body and the mind as a series of strong, almost overwhelming symptoms that can lead to a complete shutdown even if only for a short time.
The most common factor in the emergence of anxiety in an individual is stress and usually high levels of stress caused by an extreme workload or by problems within the family unit.
Stress and Anxiety; How Are They Related?
Stress and anxiety are inextricably linked and have been since man first began to make notes and try to decipher these conditions. If an individual is prone to high levels of stress - and sometimes stress that is not shared by talking with others - then this stress can manifest itself as anxiety; anxiety which can - in some extreme cases - leave the sufferer unable to move, think or coherently understand their feelings.
Such levels of anxiety are not as uncommon as you might think and indeed those individuals who work in fast paced, highly charged atmospheres find that they are more prone to bouts of anxiety caused by stress than perhaps even they would care to admit.
It is also prevalent in the work place of law enforcement and medical personnel who have to deal with traumatic injuries and scenarios on a daily basis and who - although it may sound perhaps clichéd - do not or cannot discuss their feelings with friends, family or loved ones.
What is an Anxiety Attack?
Anxiety attacks - or panic attacks as they are also known - can reach their peak after the first or second minute or an attack although to the sufferer this may seem like an incredibly long period of time. The most common symptoms of an anxiety attack are:
Increased heart rate
Heavy perspiration
Pins and needles
Dizziness
Nausea
Chest pains (similar to those experienced by a heart attack patient
These are the most common symptoms of an anxiety attack and can be experienced along with a multitude of other symptoms, some of which are experienced by a few people during an anxiety attack; other people will experience many of the aforementioned symptoms together and in some cases - dependent on the nature of the chest pain - the sufferer can believe they are in the throes of a heart attack.
Dealing with Anxiety
One of the most important - and indeed perhaps one of the most common - ways in which a person can deal with anxiety is to examine their lifestyle closely. As we have already mentioned many individuals find that their lifestyles, and in particular the nature of their employment, can be the single most important factor whilst trying to understand stress and anxiety.
Whilst it is not always practicable to consider leaving your job in favour of a less stressful one you can certainly look at ways in which you can reduce your workload. For example speaking to a supervisor or employer and asking for some assistance is often all that is needed to help reduce stress in the workplace. Likewise if you feel as though you are being victimised or discriminated against in the workplace then a discussion - informally if needs be - with your employer can often lead to that breakthrough which not only helps resolve the underlying issue but goes some way to relieving the stress and thus the anxiety.
In the home environment where family and finances are often a constant drain on our time and ability to cope, it is often a good idea to sit down with a family member or loved one and discuss those issues which are causing concern. For example if money is the underlying factor then it is best to discuss the issue rather than ignore it.
Making Time for Yourself
Many people don't make time for themselves because they are too busy working or looking after family. It is important to make time - even if it is only half an hour a day - take the time to be by yourself; perhaps have a relaxing bath at the end of the day, go for a walk or run if you are so inclined, unwind with a glass or wine and a film or listen to some music in a room with the windows open. These are all simple and effective ways in which to reduce stress and ultimately reduce anxiety.
You might also like...