Coping with Panic Attacks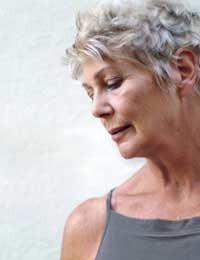 What are Panic Attacks?
Panic attacks are sudden bouts of high anxiety which can leave the sufferer debilitated and unable to control their body or the thoughts in their mind. These attacks can be triggered by almost anything from the smallest event to the largest problem. Attributed to stress and lifestyle these attacks can come on suddenly and without warning.
What are the Symptoms of a Panic Attack?
There are many different symptoms that go with a panic attack and those individuals who suffer from them can experience them in a variety of different combinations. These are the most common symptoms of a panic attack:
Increased heart rate
Sweats – hot or cold
Shortness of breath
Inability to cope with surroundings
Gagging reflexes
Nausea
Chest pain
As mentioned above any of the aforementioned symptoms can manifest themselves during or prior to a panic attack and most sufferers can identify the signs before the attack begins; sometimes however the realisation that a panic attack is about to take place can make the attack worse because they cannot control it.
This fear of losing control is what drives a panic attack on and can make the sufferer all the more anxious.
Stress
Stress is one of the most common contributing factors to the onslaught of a panic attack. A sufferer may never have had a panic attack previously and this can make the attack all the more frightening for them. Many individuals in highly stressful jobs or who spend time in highly stressful environments are prone to panic attacks as too are individuals who suffer from medical or emotional conditions that render them anxious.
One of the most commonly proffered pieces of advice relating to stress is to try and free yourself of the stress. If your lifestyle is such that stress is rife then it is a good idea to take a step back and look at your lifestyle with a view to making changes.
Indeed many individuals suffer panic attacks as a result of stress brought about by money worries. These worries are then compounded by the fact they are not discussing their worries with other relevant parties such as their husband or wife. It is important to discuss any issues which may worry you in order to try and relieve stress where possible.
The Stress of Illness
Many people worry about being unwell especially if they have previously been in good health. With a condition such as Fibromyalgia which can manifest itself as a chronic illness stress levels are bound to increase. It is important therefore to discuss with your partner – or doctor if you do not feel you can discuss your concerns with your partner – as to the nature of your condition and what can be done to help alleviate the problems.
Many individuals carry the burden of illness without telling those around them. This is something that can compound stress thus making the illness worse. This is what is known as the Vicious Stress Cycle.
Treatment for Panic Attacks
Treatment for panic attacks normally takes the form of a consultation with your doctor initially. He or she may not prescribe medication for you to begin with and you should not be surprised or worried by this. Your doctor will try to establish – with your help – the root cause of the problem and may refer you to a therapist for further evaluation before prescribing any medication. In the event that your doctor prescribes medication it may well be in the form of a mild anti-depressant.
You might also like...
Can't understand why Fibromyalgia is recognized as long -term illness and a disability, in Ireland, USA AND OTHER COUNTRIES, and in England is not.Some time ago had an assessement with Atos health assesssor and when she looked at the letter from one of my doctors issued since the date I was diagnosed with Fibromyalgia, 2005,she didn't accepted it saying to me that it was updated!!!! Meanwhile I ask to a new doctor a new one with the same exactely health issues, That i got severe fibromyalgia!!!! I think that is indeed time to the government have a look at this Atos and Capitas health assessors because they don't know nothing about what Fibromyalgia is, and time to change and understand it as real illness and disability!!!! Fed up suffer and pan , and all the disturbing issues that having this illness brought me and how it disturbed my whole life, and doctors in England and clinics still not understand.
BELA
- 4-Oct-18 @ 8:38 PM
This is a very informative site
Alison Macauley
- 13-Dec-12 @ 7:54 PM
If you start having panic attacks, say on the bus, there are methods for dealing with them in the short term. There's usually a deeper trigger which you will need to address, but in the interim, focussing on your breathing can give a sense of comfort, or even breathing into a paper bag. It all stops the hyperventialtion that's typical of panic attacks and calms you down. There are a number of other simple techniques that work, too, although you will still need to see your GP.
Tamsin
- 2-Jul-12 @ 9:05 AM