Making Housework Easier With Fibromyalgia Syndrome
By: Suzanne Elvidge BSc (hons), MSc - Updated: 1 Jan 2018
|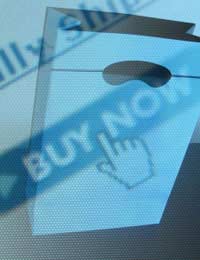 Housework is very tiring for people with fibromyalgia syndrome, but unfortunately, it's unavoidable. Here are a number of hints and tips that will make housework and managing the home just that bit easier.
Try To Reduce Clutter
Reducing the clutter around the house cuts down on the number of things that need to be cleaned. Make sure that the house has enough storage so that things can be put away, and try to get into the habit of putting things away as soon as they are finished with – keeping on top of the tidying up reduces the need for long and tiring 'putting away' sessions. Organise storage it that things that are used regularly are close by and things that are used infrequently are in less accessible places.
Washing
Invest in a dishwasher to reduce the amount of washing up, and use it regularly so that things don't build up too much. This is also a good tip for laundry as well – wash little and often, rather than having to do two or three loads in one day, and consider buying clothes that are minimum iron to reduce ironing time. Iron sitting down if possible.
Cleaning
Buy duplicates of cleaning items and keep them where they will be used – so have cloths and cleaning products in the kitchen and in all bathrooms and toilets, as well as in any other rooms as appropriate. It may seem wasteful, but it avoids having to dash up and down stairs for things. Consider having two vacuum cleaners, one for upstairs and one for downstairs, and buy the lightest and most manoeuvrable version possible. Rather than having to reach up or climb steps and ladders, buy dusters with long handles, and rather than having to reach down, use a long-handled dustpan and brush.
Some people with fibromyalgia syndrome are sensitive to strong smells – try using natural cleaning products like vinegar, borax and bicarbonate of soda, or buy natural-based products that don't contain heavy artificial fragrances.
Food Shopping
Food shopping can be exhausting even for people without fibromyalgia syndrome. Try using online shopping services – a few clicks of the mouse and the groceries and other household items can be delivered to the doorstep at a convenient time of the day. Many farms shops and market gardeners also have box schemes that will regularly deliver meat and vegetables, and take advantage of the old-fashioned milk delivery service – many will also deliver fruit juice, butter, potatoes and bread.
If a visit to the shops is unavoidable, try to park as close as possible, and make a list and plan the route so that the trip is as short and efficient as possible.
Take It Steady
Try not to get over-tired doing the housework – do it in short bursts and rest in between. It's important to learn what your physical limitations are and work within them. Try not to be stressed by the housework – this will just make fibromyalgia syndrome symptoms worse.
Get Everyone Involved
Make sure that everyone in the house does their bit – each family member should be responsible for keeping his or her room clean, and take a share of other responsibilities around the house.
You might also like...
Use full. Keep writing. I also have fibromyalgia for many years and osteoarthritis .
Musharraf
- 1-Jan-18 @ 10:26 AM
Thank you. I find your pages and website very useful. I don't have much support in south african and am thankful for your info
Tracyv
- 22-Nov-17 @ 5:03 PM
Thank you for the tips this has helped lots, and made me understand things a little better.
Chelle
- 7-Jul-17 @ 6:00 PM
Fibrogirl - Your Question:
I work as a cleaner and I am constantly stressed and over worked, unfortunately I can't find another suitable job and these tips don't help me :(
---
Our Response:
I am sorry that you don't find the pages helpful. However, they are general tips for everyday housework and not aimed at your specific job, which if you are cleaning several places per day needs a lot of energy. Perhaps looking for a less strenous job would help, especially if you are suffering with Fibromyalgia.
FibromyalgiaSyndrome
- 7-Jan-16 @ 11:54 AM
I work as a cleaner and i am constantly stressed and over worked, unfortunately i can't find another suitable job and these tips don't help me :(
Fibrogirl
- 6-Jan-16 @ 2:58 PM
Thank you for the housework tips, I have tried having a rest between several jobs today and pacing myself was really helpful!I also do the washing thing, i do a load as soon as there is one, and I put all colours in together with a colour catcher sheet, that way i am saving water and the environment, and doing 1 load instead of 2! I always do a load of ironing as soon as there is one, and if I dont get time to do that i do half one day and half the next!I have a sit down between jobs and watch a programme taped off the tv as my reward!
Yogalass
- 4-Nov-11 @ 11:56 AM