Fibromyalgia and the Central Nervous System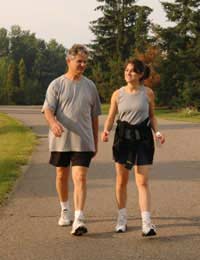 Fibromyalgia, just like Chronic Fatigue Syndrome – or M.E (Myalgic Encephalomyelitis) can have an affect on the Central Nervous System which can lead to numerous complications. Here we look at what can go wrong and what can be done about it.
The Central Nervous System
It is important to consider what the Central Nervous System is and what it does in relation to the body as a whole. The Central Nervous System is responsible for what we feel in terms of pain and sensations throughout our body. If we cut ourselves, receive a burn, stub a toe or bump our heads the feelings we get in relation to these events are all sent through the Central Nervous System from the brain.
The Central Nervous System – being the largest part of the nervous system – also encompasses spinal cord as well as the brain and it is this encompassing of the spinal cord where the problems in relation to Fibromyalgia and M.E (Myalgic Encephalomyelitis) can occur.
Fibromyalgia and the Nervous System
Just like M.E (Myalgic Encephalomyelitis) Fibromyalgia can flare up; this means that at any given time even though the sufferer may be experiencing a period of improved health, the problem can appear without warning and sometimes attack the body's joints and muscles with increased severity.
This happens because of mixed messages being sent throughout the body – and in the case of M.E (Myalgic Encephalomyelitis) – the lining of the brain (the meninges) is inflamed thus causing the brain to send out the wrong signals.
This can account for why large numbers of Fibromyalgia and M.E (Myalgic Encephalomyelitis) alike experience pain and discomfort in their back and spine and also why walking, bending, sitting and leaning can prove painful.
The Body's Receptors
Each part of our body has thousands of tiny receptors which allow us to experience touch, sensation and pain in equal measure. These receptors – when sent mixed signals due to chronic conditions such as Fibromyalgia and M.E (Myalgic Encephalomyelitis) attacking them – can give out the wrong messages. So where an individual may touch their skin and expect to feel their fingers may feel pain instead even though no pressure is being applied. These are called 'trigger points' and there are eighteen recognised 'trigger points' that a Fibromyalgia sufferer can feel pain in.
These 'trigger points' are used by doctors and consultants alike to help diagnose either Fibromyalgia or M.E (Myalgic Encephalomyelitis) and at any time eleven of them must be active for a period of at least three months before the conditions can be properly diagnosed as chronic.
Medication and the Central Nervous System
Some sufferers of both Fibromyalgia and M.E (Myalgic Encephalomyelitis) – also known as Chronic Fatigue Syndrome (CFS) are prescribed anti-depressants and certain sleeping medications that also fulfil other purposes. For the most part these medications also act as muscle and nerve relaxants which allow the sufferer to experience some relief for a period of time.
It is of course always the case that you should only take prescription medications if they have been specifically prescribed for you by your doctor and only in the recommended dosage.
Some individuals also find that light exercise – and only to the point where it begins to hurt – is worth while. It is important where possible to keep joints flexible and also to ensure that your body does not become prone to excess weight which can be a result of chronic pain.
As always it is advisable to consult your doctor before embarking on any exercise regime and also to ensure that your body is not becoming overly exposed to medications which may become ineffective.
FIBROMYALGIA SYNDROME IS FOR SALE.
This website is for sale [more info].
You might also like...