Fibromyalgia and the Alexander Technique
By: Suzanne Elvidge BSc (hons), MSc - Updated: 21 Aug 2012
|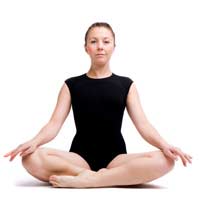 Many people all over the world use the Alexander Technique to improve their posture, poise and ease of movement. Frederick Matthias Alexander, an Australian theatre actor, developed the Alexander Technique at the end of the 19th century. He had vocal problems and found that improving his posture and easing the muscular tension in his neck helped with his bouts of hoarseness and brought back his voice. He developed these observations into the Alexander Technique.
What is the Alexander Technique
The Alexander Technique is a method of changing the way the body moves and is lined up, based on the alignment of the head, neck and spine. This can help to improve posture, balance, coordination, support and ease of movement, reduce muscular tension, and even improve breathing. The Alexander Technique has a holistic approach – it does not only focus on the body, it focuses on the mind as well, confirming the connection between the two.
The Alexander Technique aims to break long-term bad habits of movement and posture, such as slouching and tensing, and create new, better ones. Rather than being an exercise programme, the idea behind the Alexander Technique is that it should become part of daily life. For example, people can apply the Alexander Technique at home and at work to change the way that they walk, stand, sit and lie down, rest, lift and carry.
The Alexander Technique practitioners are not therapists – they simply teach the system, trying to tailor it to students' day-to-day activities, and the students are encouraged to apply the technique daily as a method of self-care.
The Alexander Technique and Fibromyalgia Syndrome
One of the aims of the Alexander Technique is to reduce the amount of effort required for any movement, so saving energy. This could potentially be of help in fibromyalgia syndrome, where one of the major symptoms is fatigue. The Alexander Technique also appears to improve stamina, which could help fight fatigue, and may improve concentration and attention.
The Alexander Technique also looks to reduce stress and anxiety, which may be triggers for fibromyalgia syndrome flares. As it reduces pain, muscular tension and anxiety and helps with relaxation, it could also improve sleep patterns in people with fibromyalgia syndrome.
Many people who have back or neck pain, or other types of chronic pain, including disorders such as arthritis or fibromyalgia syndrome, use the Alexander Technique to relieve pain and muscular tension and become more mobile. In a study of people with chronic back pain, people who had 24 lessons in the Alexander Technique had on average three days of back pain per month – 18 fewer days of back pain than people who had standard care under a doctor. Patients who had massage therapy had about 14 days of back pain per month.
People who had only six lessons of the Alexander Technique, but also underwent a program of exercise, had a similar reduction in pain. The combination of exercise and the Alexander Technique also appeared to be the most cost effective solution.
Fibromyalgia Syndrome is sponsored by Purely Energy, who have funded a lot of our content. If you are looking for a low cost business energy supplier, take a look at their website.
FIBROMYALGIA SYNDROME IS FOR SALE.
This website is for sale [more info].
You might also like...